Meet Dr. Dunn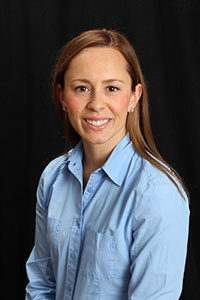 Kathleen Dunn, DMD is a cosmetic, restorative, and family dentist based in Morristown, New Jersey. With comprehensive experience that spans across the entire spectrum of dentistry procedures, Dr. Dunn is dedicated to helping patients in the Morristown community achieve the smile of their dreams while maintaining excellent oral wellness. Dr. Dunn grew up in Westchester County, New York and was initially drawn to dentistry due to the constant technological innovations and lifetime of learning characteristic of the field. Passionate about helping patients fulfill their treatment goals in a setting that is relaxing, pleasant, and comfortable, Dr. Dunn takes pride in redefining the perception that many individuals have about going to the dentist.
Dr. Dunn graduated from George Washington University with a Bachelor of Science in Biology and subsequently earned her Doctor of Dental Medicine from the University of Medicine and Dentistry of New Jersey. After receiving her DMD, Dr. Dunn completed a residency at Morristown Medical Center that focused on advanced restorative care as well as full mouth rehabilitation. Committed to a lifetime of learning, Dr. Dunn pursues continuing education to stay attuned to new developments in the field of dentistry. She is certified in many cutting-edge treatments designed to improve traditional techniques and enhance the patient experience, such as laser dentistry, CEREC® same-day restorations, and Invisalign®. Additionally, Dr. Dunn is a member of both the New Jersey Dental Association and the Tri-County Dental Society.
For more information about Dr. Dunn, or to schedule a consultation, please don't hesitate to contact our practice today.