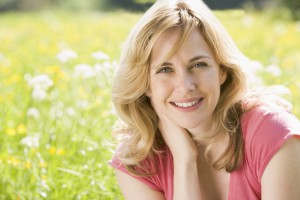 Wrinkles can make us look and feel much older than we actually are. There are a variety of methods used to treat wrinkles, such as facelift surgery and collagen injections. However, many surgical methods require weeks of recovery and downtime. If you are looking for a non-surgical method for treating wrinkles, our experienced cosmetic dentists offer a non-invasive wrinkle eraser as a pain-free alternative to restore volume and vibrancy to your facial appearance.
Many people might not be aware that porcelain veneers can be used to enhance the appearance of wrinkles surrounding your smile. By changing the size and width of your smile with larger, more appropriately sized porcelain veneers, our wrinkle eraser can "plump up" your upper lip area for beautiful, long-lasting results and less wrinkles.
Benefits of Non-Invasive Wrinkle Eraser
Our wrinkle eraser can provide a number of advantages for those seeking for a non-surgical technique to treat wrinkles. Benefits of our wrinkle eraser include:
No downtime required
Immediate results
Only takes two appointments
No incisions or needles used
Natural-looking results
How Do Porcelain Veneers Cure Wrinkles?
There are many ways that porcelain veneers can treat wrinkles surrounding your smile. By using larger veneers, your smile and lips can be filled out, which can also eliminate laugh lines and help you look younger. Because teeth become worn with age, our smile can cause us to appear older than we are. By elongating teeth and your smile with porcelain veneers, the mouth can appear fuller, which creates a more youthful-looking appearance.
Porcelain veneers can also improve the appearance of buckle corners, the dark spaces in the back corners of the mouth when smiling. By adjusting the width of the back teeth with porcelain veneers, your smile can appear broader and brighter.
Because teeth become stained and discolored with age, our smiles may not appear as healthy and white as we want them to be. We can place natural-looking, white porcelain veneers over your teeth for a more youthful appearance.
Contact Our Practice
For more information on curing wrinkles with our non-invasive wrinkle eraser, please contact our practice today.